Overcoming Disability with Aquaponics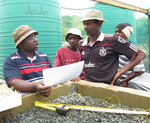 Struggling to care for your family when you live in a region that is plagued with poverty is difficult for anyone, but for the disabled, it can be overwhelming. INMED Partnerships for Children's aquaponic farming units--now operating in Jamaica, Peru and South Africa--are uniquely suited for people with mobility problems. This innovative farming technique, which combines aquaculture (fish farming) with hydroponics (soilless crop production), produces high-yield, high-value produce in a small area and requires less movement and physical effort than traditional farming, as the units are waist-high and compact.

INMED recently completed construction of a commercial-scale aquaponic system in the small town of Monyakeng in Free State, South Africa, for a group of approximately 75 disabled farmers. The system will provide them with the basic infrastructure and innovation needed to achieve food security, income generation and opportunities for the future.

INMED's aquaponic system also addresses the extreme water shortages that challenge farmers in this area of South Africa. Each unit uses approximately 85% less water than traditional agriculture and produces approximately 10 times the volume in the same space.

"I think the South African people, especially this group of people, they are so happy for this," said the enthusiastic Extension Officer of the Free State Department of Agriculture and Rural Development.

INMED plans to officially launch the unit for the disabled farmers' cooperative group this month.

---
Be a Child's Advocate with INMED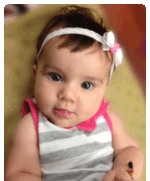 From the beginning, children are vulnerable and needy, completely dependent on others for their survival and safety. Until they receive adequate care, they cannot even begin to thrive and rise to their potential as they grow. And for millions of children, their most basic need—a sufficient amount of nutritious food per day—is tragically not always met. GFWC's Advocates for Children Week (October 20-26) brought needed attention to the importance of caring for children. Now is the perfect time to join INMED Partnerships for Children (a GFWC Juniors' Special Project Partner) to rescue children in need.

Join INMED in its mission to rescue children from hunger and prepare them for a brighter future. Visit www.inmed.org/gfwc to learn how your group can "face the challenge." Simply pick a challenge: Maternal and Child Health, Nutrition and Food Security, Chronic and Infectious Disease, or Homelessness and Displacement, then complete the online participation form and download the campaign kit for the challenge you selected.

Your club can make a difference for suffering children!

---
Get on the Ground to See a Groundbreaking Program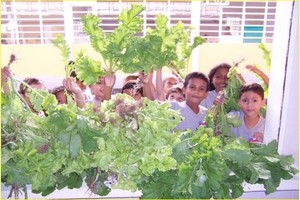 Have you ever wanted to do more than just read about a nonprofit's work internationally? Well, now you can! By taking a short trip to Jamaica, you can learn first-hand how INMED's innovative aquaponics systems are providing food security and income for needy families. Make plans now to attend INMED's Aquaponics International Conference, Harvest the Future: Innovations in Agriculture, June 1-4, 2014 at the Hilton Rose Hall Resort in Montego Bay, Jamaica.

This first-of-a-kind symposium on aquaponics and its adaptation specifically for sustainable development will place you on the ground where INMED's work is making all the difference for poor farmers. Through this hands-on conference, you will visit farms and agriculture schools and experience INMED's unique and integrated form of aquaponics in action.

It takes place at the all-inclusive Hilton Rose Hall Resort and Spa, conveniently located on the edge of Montego Bay with stunning views of the Caribbean Sea. It's a chance for you to get away and get involved!

Learn first-hand how aquaponics is:
Offering stable crop production and food security
Providing families with a means of sustainable income generation
Transforming smallholder farming communities
Generating innovative opportunities for public/private partnerships
Inspiring a new generation of farmers

Visit www.harvestthefuture.org for details. Register early and save!


---

About INMED Partnerships for Children

INMED Partnerships for Children rescues children from the immediate and irreversible harm of disease, hunger, abuse, neglect, violence or instability and prepares them to shape a brighter future for themselves and the next generation.

Together with our partners, INMED is transforming the future for hundreds of thousands of children and their family and community members in the U.S., Latin America and the Caribbean, and southern Africa by:
Securing children's health, development and safety
Securing children's health, development and safety
Developing skills, knowledge and opportunities for children and youth
Building family and community capacity to support and sustain positive change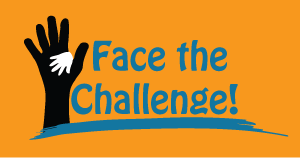 Join INMED to rescue children and give them a brighter future.
Your club members can choose to support any of these areas:
Maternal and Child Health
Nutrition and Food Security
Chronic and Infectious Disease
Homelessness and Displacement
Children need your help!

Click here to learn more.

Click here to sign up for a challenge

Mobilize Your Club Today!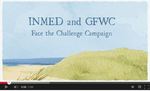 Click here
to watch a video about GFWC's partnership with INMED and the four challenges.